Show off your unique curb appeal with a gorgeous new metal roof. Not only do metal roofing and metal shingles typically last longer than conventional shingles, metal roofing is available in a variety of colours and styles so you can truly show off your style in the neighbourhood.
Solid, Durable, and Completely Unique
The durability of a quality, metal roof extends beyond simply keeping your home looking good. A metal roof installed by Top House Roofing is built to withstand anything Southern Alberta's temperamental skies decide to rain (or hail) upon it. And, with some great options to choose from, you can be sure you'll find a metal roof you can be proud of.
Request A Free
Metal Roofing Quote
Stone Coated Metal Shingles
(Boral Steel Stone-Coated Roofing)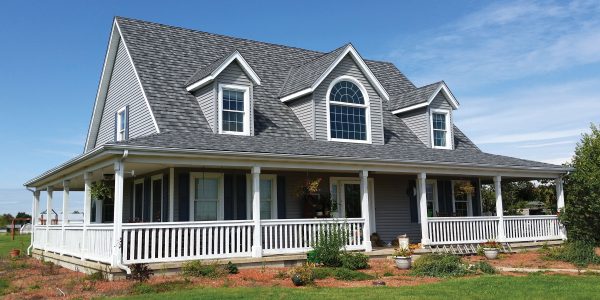 Our metal roofing products include:
WestForm Metals Roofing • Boral Steel Stone-Coated Roofing • Wakefield Bridge Roofing
Gordon Vatcher
"I contacted Brock for a quote. He was able to get me one via email very quickly. I left the job for over a year and he still honoured the quote. The communication was great and the job was done professionally. Would hire again."
Paul McDonald
"From start to finish, Brock and his team were extremely professional and competent. The job was done to the highest standards, on time and as promised. When removing the old roof, they even made sure my dog had a clean path back to his dog house. The on site staff were awesome."
Our Recent Lethbridge Metal Roofing & Metal Shingle Projects
The Best Metal Roofing Products
With an overwhelming number of roofing products out there it can be tough to decide which ones are right for your roof. While many products seem solid enough to keep your home safe and dry, the roofing products you need depend on the area you live.
Our dedication to quality, and efforts to work with the best roofing products out there, means that we are Preferred Contractors and Certified Installers for many of the products we provide. That means that our customers receive extended warranties on many of the roofing products we install.